Although online dating has become a normal and everyday aspect of people's lives in most parts of the world, we still encounter some unanswered questions and gray areas related to this topic.
When is the right time to meet the person you met online is maybe the most commonly asked question since online dating was invented.
It's really hard to answer that question with a simple and short answer, so we decided to give you some tips on how to tackle that tricky situation properly.
We are sure that some of the experienced online daters have successfully met their match in person, but there are a lot of rookies and beginners when it comes to online dating, and they are really going to benefit from these tips.
Let's get crackin'!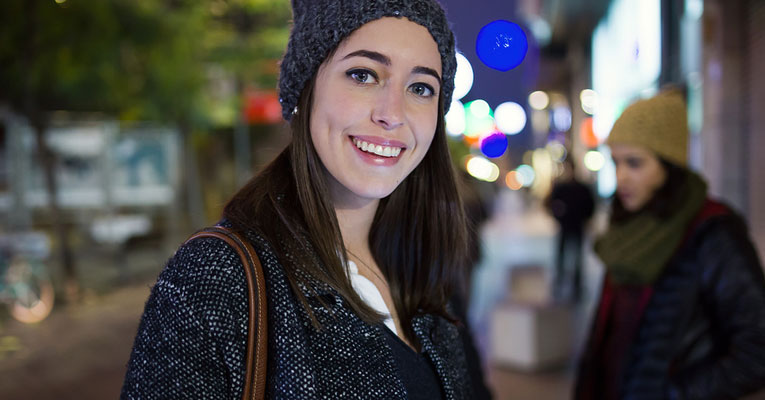 What Do The Numbers Say?
When you ask some people individually, everyone is going to give you a different answer, so it's much more reliable to look into some research in order to get the best information possible.
Some American researchers dug deep into the numbers and found out that you should meet your match in person approximately between 17 and 23 days after you've established contact on a dating site. Artemio Ramirez Jr., who was in charge of this research, also met his wife online, back in 2005. So, we guess he definitely knows what he's talking about.
This may, however, seem too long for some impatient users out there, but it's better to be safe than sorry.
But make sure you don't wait too long either. You might build up some unrealistic expectations in your head and then you'll probably end up disappointed after the first date.
On the other hand, don't rush into anything, spend some time with that person online. Use the advantages of the modern age to get to know the person you're talking to. Make sure that person knows what you want and what are the absolute deal-breakers for you. That way you may save both of you some time.
When you finally agree to go on an actual date, your next concern should definitely be safety.
That's only natural because you don't know who this person truly is. Girls are more concerned about safety then guys, but we have a feeling that everyone could benefit from these useful safety tips you're about to read.
How To Be Safe And Cautious On Your First Date?
Meeting someone you don't really know can be very stressful. A lot of things can potentially go wrong so you better be prepared for anything. Plus, when you get your mind at ease, you will be able to completely enjoy your date.
Meet with that person in public – That way, you won't have to see them again if something goes wrong. You'll be safer in a coffee shop or a restaurant, you know, some place packed with people.
Do a background check – This is crucial in order to be sure that the person you're chatting with is really what he/she claims to be. It's very easy these days to be someone else online, always have that in mind.
Inform a trusted person from your life about your date – Tell your best friend that you're going on a date with someone you don't know. Also, give them a copy of the information that you got when you did a background check. Just to be sure.
If none of these seem cautious enough, feel free to bring a couple of your closest friends along, just in case. Let them be somewhere close to you. Your date shouldn't have a problem with that, but if for some reason he/she doesn't want your friends nearby, that's a clear sign that you shouldn't be dating that person in the first place.
There you go, folks, some interesting facts and useful tips that will definitely help you to master the online dating game.
Good luck out there.