Dating in the United States can be a rather cruel and frustrating process when you're a single parent. People are usually interested in you up until the point where you say that you have a kid, or a couple of them, and then they tend to disappear without a trace.
The case is no different with online dating.
Even though this type of dating offers you an opportunity to meet more people than you could possibly meet in real life, you still need to find a way to tell your dates that you have kids and not scare them off.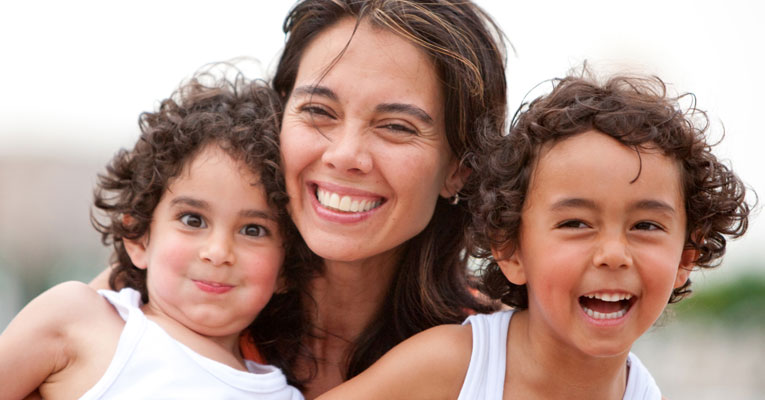 Getting your children on board with this whole dating thing is also very important. Sometimes explaining to your child why you have to find someone new can be the hardest part.
Therefore, we decided to share with you some useful tips and tricks on how to master this online dating game even if you are a single parent.
Talk To Your Kids And Make Them Understand
This is probably the hardest step, but it's also the most important one and it has to be dealt with before taking any further actions.
Let's be honest, your kid is the most important thing to you, and no one, no matter how hot, beautiful, and interesting they are, will be able to stand between you and your child.
Like every parent, you'll always choose your kid. Therefore it's extremely important that your kid accepts the fact that you're back on the market.
Be patient with your kids and explain to them that YOU also need to be happy and loved. At first they might pout and object, but eventually they will learn to understand.
Once you manage to do that, there won't be anything standing in your way towards successful love life, the second time around.
Pick The Perfect Dating Site For You
Choosing the right dating site is also one of the most important steps. You don't want to waste your time with 20-year-olds who could never understand what you're going through. These "kids" would flee before you even had the chance to finish the sentence telling them you have kids.
You need to find someone mature enough who will accept you as a single parent, and the only way to do so is to find dating sites made especially for people like you.
Luckily for you, there are many dating sites for single parents in the United States, so you won't have many problems finding them.
Don't Hide The Fact That You're A Single Parent
If you're asking yourself when is the right time to tell your match that you have kids, the answer is always – straight away.
You don't want to begin your new relationship with a lie, right?
Therefore, don't hide the fact that you're a single parent. We understand that it is scary to share something like that with the person you like, but bear in mind that they'll find out on their own even if you don't tell them.
The problem occurs when they find out that you have been hiding something this huge about your private life from them, and they will probably just walk away.
So, come clean and hope they'll understand and respect your courage.