Americans are people who know what they want and they go and get it. That attitude also transcends into the matters of the heart.
When talking about dating in America in this day and age, it's practically unimaginable not to mention online dating.
This quick and easy, practical, and tech-savvy type of courtship has become one of the most popular and most common ways to meet someone new, right after meeting in public places and meeting through friends.
But why is that? Why has online dating become so common in the United States?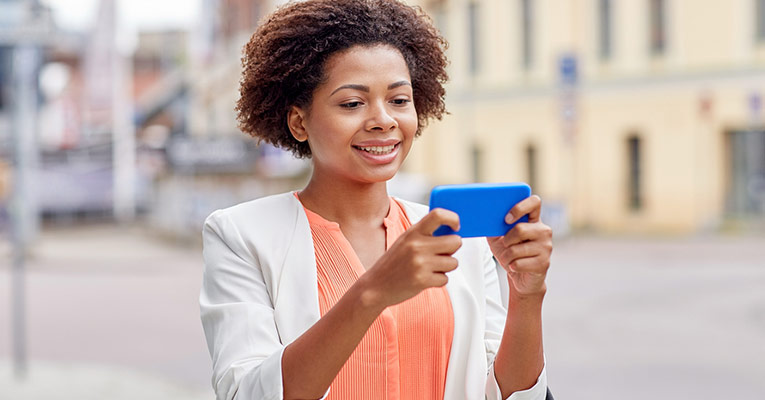 Location, Location, Location
You can go schmoozing people in your home, at the bar, in the market, in the opera… Everywhere! Wherever you go, you're online dating profile is constantly working and drawing people in.
As you're not tied to any specific location, you can easily communicate with a lot of people at the same time, wherever you are thanks to online dating apps and sites.
Also, you feel as though you're constantly in the loop, even if you can't find the time to go out and meet someone special. In capitalist America, people rarely have a lot of free time for themselves and that's where online dating comes in.
Human Catalogue
Another big reason why online dating is so popular is because you can practically search for any type of person you want, or you can just browse away through thousands and thousands of members on each online dating site.
It's like a human catalogue for dating.
Although this issue is a bit eyebrow-raising, it's still one of the main factors behind the overwhelming popularity of online sites and apps. America is a nation that puts physical attractiveness before anything else, therefore, this shouldn't be a huge surprise.
The Need To Lie
Although 94% of online daters categorically deny that their online profiles contain any false advertising, it's safe to say that that number is inflated.
People feel the need to lie on their online dating profiles as much as they feel the need to lie on their career resumes, even though they are aware that the truth will eventually come out.
This is due to the mere essence of human nature.
An ongoing battle for perfection, even though it is, as we know deeply in ourselves, unattainable. Every single one of us wants to be the "perfect someone" by all standards, even if that false veil of perfection lasts only for a couple of days.
Americans dream of perfection, and thus the online dating scene continues to blossom.