Is there anything to be said about online dating that hasn't been said before? Surprisingly, yes, particularly when it comes to online dating in America, and one of its hottest epicenters – New York City.
The mesmerizing effect of online dating can be seen all across the world, however, the place of its birth always shows the biggest changes.
America has been swimming in the sea of online dating ever since the first drop of it fell right onto the romance terrain, almost as it was the drop of life. NYC, as in almost of all cases, is in the front of the action, even when it comes to this modern-day phenomenon.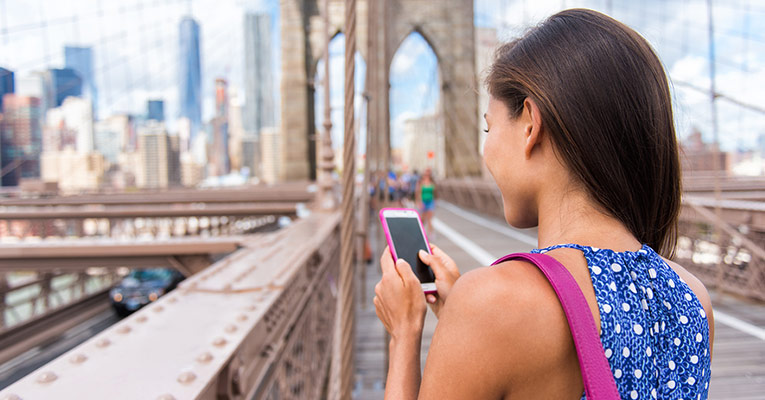 New York just LOVES to date online, according to numerous studies.
But frankly, you don't really need an official study to tell you that. All you need is to go out among the people of the Big Apple and just look around. Everywhere you gaze upon, you can see a swarm of people looking down at their phones, liking, swiping, and naming their favorites. The whole issue of love has become nothing more than a case of thumb soreness after a coffee break of swiping right and left. But they do love it!
It's hard to figure out whether New Yorkers still date the old-fashioned way at all. However, it's not hard to see which romance path do the residents of the Big Apple prefer taking lately, and it's definitely the virtual way. Among the Glimpses, Tinders, and OkCupids, New Yorkers just don't know where to turn first in order to get that one true love they've always wanted but never had the actual time and will to find it.
If you're a proud yet lonely New Yorker yourself, but you're somewhat confused about the whole dating online thing, here's something to help you out. Among the many sites and apps in the game of online dating, these few are the best according to the residents of the most exciting city in the world (aside from Tinder and OK Cupid).
Match
Pairing people up since the 1990s, Match is probably the most loved dating site in the whole city. In time, it gradually evolved into an app, and it's now known as the perfect online tool for finding someone with something serious in mind.
New Yorkers just can't get enough of it!
Bristlr
Are you into beards? Or do you have one yourself? If you can answer at least one of these questions positively, you might find what you're looking for on Bristlr. This new age app matches facial-hair lover with facial-hair owners, and as beards have been all the rage lately (especially in NYC), this app's popularity has skyrocketed.
Wyldfire
The ladies of the Big Apple have been pretty sick with all the creepy dudes lurking not just on the streets of New York, but on the internet as well.
Wyldfire was created with just that in mind, so the only way for men to join is if they've been personally invited by a woman. This ingenious way of minimizing the creepiness factor on dating sites and apps has been welcomed with opened female New York arms.
If you think we failed to mention some other great dating apps popular in NYC, feel free to cover them in the comments section.