Although online dating is extremely popular all over the US among various age, ethnic and other specific groups, there are still certain instances when online dating fails miserably. In order to reap all the benefits of online dating, the users of this service have to be open towards meeting new people and actually going on dates.
Also, those who just open profiles but aren't really actively searching for individuals who could be their potential matches are likely to conclude online dating doesn't really work, which isn't quite true. Online dating works when the users are proactive members of the online dating communities.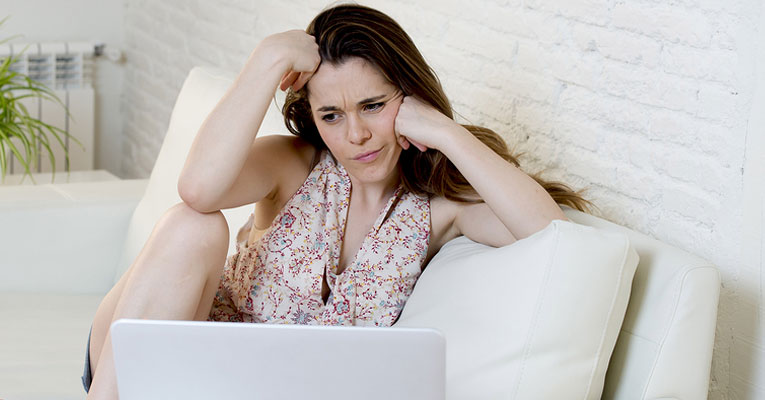 And last but not least, online dating requires a large pool of members to produce truly compatible matches. The smaller the town where someone lives, the longer it will take for that person to meet their perfect other half online.
Let's take a closer look at each of these reasons why online dating doesn't always work in the US.
Reason #1: Users Not Ready To Date
Online dating sites offer plenty of fun and excitement to their users, but those users have to be ready and willing to enjoy it all.
There are people who don't believe in online dating and yet open profiles and wait for the site to produce a match, and if that doesn't happen their belief that online dating is no good is reinforced, when in reality they have to do their part, too.
Reasons for people not having faith in online dating sites are numerous, and include believing that dating online is only for the desperate or old. Also, people who have recently gone through a divorce or breakup aren't in a good place to start meeting new people, and it's no surprise that online dating sites can't do much good.
Reason #2: Users Not Active
Although most online dating sites in the business come with fancy software that produces great matches on a daily basis, seasoned users of online dating sites say that those who are proactive in their search do better that those who just rely on technology.
Regularly updating one's profile picture and contacting other members to set up dates is a formula that works for all those looking to meet a bunch of new people, forge new friendships and start relationships.
Consequently, if the users don't actively search for a partner, online dating sites might not be as useful, and the conclusion that they don't work is inevitable.
Reason #3: Large Vs. Small Cities
Online dating is a simple numbers game, and the more users there are to choose from the more likely people are to find their other half.
Not surprisingly, people living in larger cities statistically fare better on online dating sites that those living in smaller communities because there are more candidates to choose from.
In case of smaller cities, individuals looking for love online are advised to expand their search within a 100-mile radius to increase their chance of success.
Although there are instances in which online dating doesn't work, in most cases this form of dating produces desirable results, as evidenced by an increasing number of users all over the world.