Online dating was a huge hit from the moment it came into our lives. Nowadays we have millions and millions of people who are actively using online dating in order to find true love, long term relationships or simply some casual fun with no strings attached.
Here in the United States, online dating has become one of the most popular forms of dating.
Although creating a profile on these online dating websites is extremely easy, in most cases that's just not enough if you want to be a successful online dater.
The most important thing you have to do is figure out how to make your profile stand out from the vicious competition.
Unfortunately, that is also the trickiest part in the whole online dating world. But don't worry, we have prepared some simple, but rather helpful tricks that will definitely help you create a unique and awesome dating profile.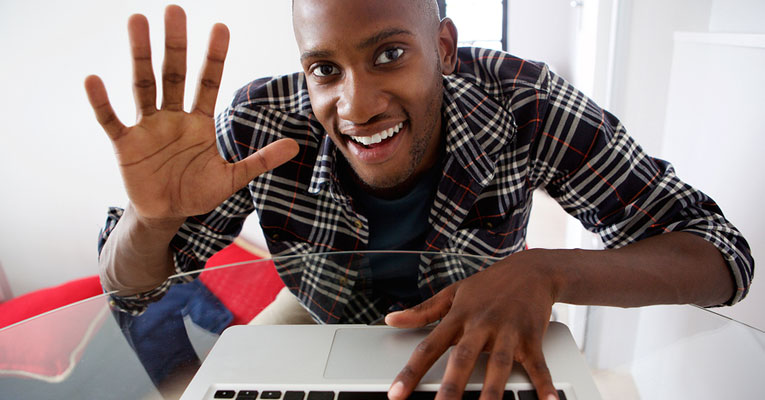 Be Specific About The Things You Love
There are thousands of dating profiles with descriptions like this – "I am a fun guy. I like going out and hanging out with my friends. Going to the movies and coffee shops." Don't write stuff like that. Literally everyone in the world fits in that poor description.
You simply have to be more specific.
Don't just say that you love to do fun stuff, say exactly what you consider to be fun. For example, say what kind of movies you love the most because that will attract the right person for you and at the same time it will make your profile unique. Do the same with music, food, leisure activities, hobbies…
Stating the exact things you love and consider to be fun can be an awesome conversation starter and that is extremely important in the online dating world.
Good Profile Picture Is Crucial
We've heard this one so many times before, but somehow people still don't know how to pick a good profile picture. A great profile picture doesn't mean that you have to look hot or provocative. So, for the love of god, put your shirt back on and take a decent, but high-quality profile picture.
Also, don't use a group photo, because when there are six of you, your potential match doesn't know where to look exactly.
The best thing you can do is to upload a profile picture where you're doing something fun and exciting. That will be the proof that you really are a fun and outgoing person as you said in your profile description.
Pay Attention To Grammar
People often underestimate the power of correct grammar. They don't think that it's important to be literate on the online dating site, but they're horribly wrong. The thing is – when your profile description is filled with simple grammatical errors or some kind of shortened slang language, you come across as lazy and stupid.
So, do your best to avoid that.
People who use correct grammar and spelling will always make a better first impression, and you know how important that is. Oh, and one more thing, don't be too lazy to re-read what you wrote, it will only take a few moments of your time, but it is extremely helpful.
Remember, smart is the new sexy!