Although the online dating trend is threatening to become the dominant form of finding love and romance, in some places it simply doesn't work. People who live in certain countries either don't need it due to being more social or having more free time, or they just aren't used to the idea.
That is not the case with LA.
As far as Los Angeles is concerned, we can't argue with the fact that online dating sites provide benefits LA residents couldn't get elsewhere. There are many reasons for this, and when compared to other American cities, one can be certain that online dating in the City of Angels can be a unique and rather useful experience when it comes to finding both true love AND booty-calls.
Here's why: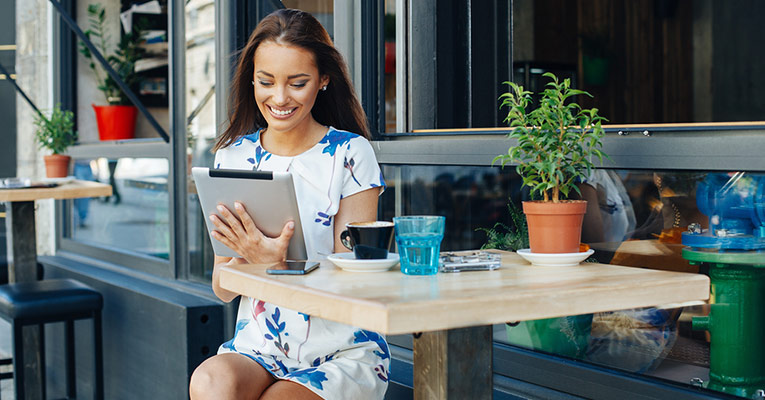 East Side LA Vs. West Side LA
While dating services have thrived in LA, traditional dating has suffered a lot in recent years. The main problem dating has in this city is – believe it or not – traffic.
As we all know, people in Los Angeles are primarily differentiated by the coast they live on. Furthermore, rush hours can be pretty deadly in this city, which makes getting from point A to point B feel like going on a cross-country trip.
This is why traditional dating isn't so big in LA anymore. If you're from the West Side and your friends recommends you go on a date with someone who live on the East Side and vice versa, you know it's never going to work.
These issues simply don't exist with online dating.
You create a profile, you log in, you apply filters to your search and voila: you're now looking at about 200 single guys and/or girls who live no further than five blocks away from you.
Let's not forget that this whole process can happen while you're in your pajamas and with your butt firmly placed in your comfy chair, with a bowl of ice cream in front of you. Can you really ask for more than this?
Flaws And Imperfections
The whole idea of not being confined by the rules of the real world isn't all that black-and-white. As it is the case with offline dating, bad things can also happen while you're browsing through a seemingly endless horde of single people like yourself on online dating sites.
First of all, creeps are everywhere. For each message you receive from a person who seems alright, you can expect a couple of flirts and chat texts from perverts, freaks, weirdos, scammers, and the likes.
It can be really hard to avoid these individuals, especially in a city as big and as diverse in population as Los Angeles. The only thing you can do is to learn how to spot these fakers and ignore them completely until they back off.
Basically, the most important task you have if you want to use online dating in LA is to choose the right website.
Some dating sites are popular and respected for a reason: they either have immense member bases or their matchup tools, mechanisms, and algorithms are unprecedented. For the best results, you can check out our top list of online dating sites in the US. It will definitely be worth your while.
Honesty Goes A Long Way
The last thing we have to mention doesn't really have to do with Los Angeles itself, but it can be applied to its online dating scene nonetheless.
The trick to successfully contacting someone who might be worthy of your time and effort is to be honest. Nobody likes being lied to, especially when they are investing into a potential serious relationship. So make sure to keep your messages (as well as your online dating profile) truthful and honest.