We all want to be rich and famous on our own, let alone if paired up in a power couple. There's just something about seeing a powerful, beautiful couple that sticks together no matter what.
In fact, you could say that it's inspiring.
Everyone needs a bit of inspiration, especially if it comes from another human being. We all have that one seemingly perfect individual who inspires us to work out, to get educated, to dress up, etc. However, when we're in a relationship, we often find ourselves aiming to be like a celebrity couple we admire.
Today we continue our search for famous couples Americans look up to the most.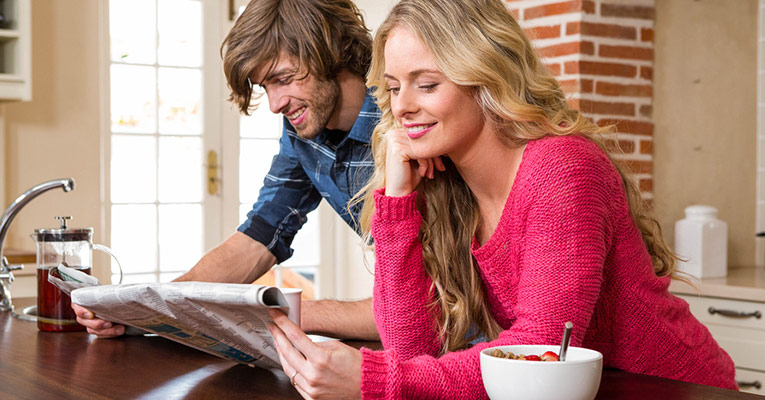 George & Amal Alamuddin Clooney
No one thought that famous Hollywood superstar and the most desired bachelor in the world, George Clooney, would ever get married (again). He's been in relationships, he dated around, but he admitted on several occasions that marriage just wasn't something he'll ever do (again).
And then he met Amal Alamuddin, a breathtakingly intelligent civil rights lawyer, and all the things he previously said fell into oblivion. The stylish, classy and happily married couple now inspires America's lovers all over the country.
Tom Hanks & Rita Wilson
This legendary Hollywood couple has been inspiring America's romance side ever since 1988, when they got married.
Acting A-lister Tom Hanks and his talented acting and singing wife Rita Wilson managed to overcome all troubles that come with marriage, and they welcomed two children into the world. They are still very much in love, after all those years.
John Legend & Chrissy Teigen
Although this couple has yet to spend decades together, they already climbed the ladder and implemented themselves into American romance royalty. Love-songs singer extraordinaire John Legend and model Chrissy Teigen fell in love at first sight back in 2007, got engaged in 2011, and eventually married in 2013. They welcomed their first child last year.
The thing about Legend and Teigen that inspires people all over the US is that even a blind man could see just how much they love each other.
Goldie Hawn & Kurt Russell
When American romance royalty is mentioned, it's impossible not to think of a certain Hollywood A-list couple that has been together for 30 years. Goldie Hawn and Kurt Russell fell in love on the set of "Swing Shift", and that love has kept them together for all these years.
Tina Turner & Erwin Bach
Although true love sometimes comes after the first try, it usually takes at least one bad choice before you meet someone who is perfect for you. Singing legend and iconic woman altogether, Tina Turner, sadly belonged to the second group. However, her troubled love life several decades ago is exactly what made her who she is now and it's what inspires so many Americans when it comes to love.
The dancing diva married Erwin Bach, a German record mogul, in 2013 after dating for 27 years! Now that's inspiring.
Neil Patrick Harris & David Burtka
When you play a character like Barney Stinson on an insanely popular TV show (HIMYM) you're forever haunted by comparisons of you and that character. Luckily for David Burtka, Neil Patrick Harris is nothing like the womanizing character he played so well.
Harris and Burtka, an actor and chef, started dating in 2004. In 2011, following the passage of the Marriage Equality in New York, the couple announced their engagement. They're also parents to a pair of fraternal twins, who were born in 2010, and their loving family continues to inspire everyone.