We all want to be rich and famous on our own, let alone if paired up in a power couple. There's just something about seeing a powerful, beautiful couple that sticks together no matter what.
In fact, you could say that it's rather inspiring for all us romantics out there.
Everyone needs a bit of inspiration, especially if it comes from another human being. We all have that one seemingly perfect individual who inspires us to work out, to get educated, to dress up, etc. However, when we're in a relationship, we often find ourselves aiming to be like a celebrity couple we admire.
When it comes to famous American love birds, there is indeed a plethora of power-couples to choose from.
Athletes, actors, singers, politicians, comedians, and all sorts of romantic combinations are available to inspire each and every American couple. Even though many would argue that there's no true love in Hollywood, these famous folk prove those people wrong one day at a time.
Let's see who they are: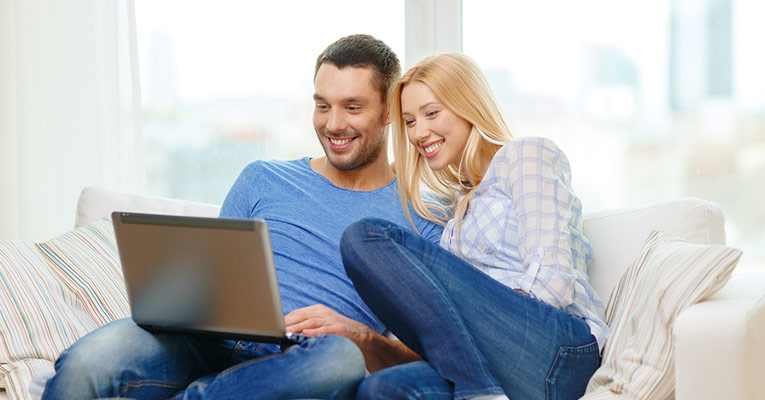 Harrison Ford And Calista Flockhart
Although a bunch of nay-sayers "predicted" that this couple wouldn't last a month, Hollywood's acting legend, Harrison Ford, and Ally McBeal star, Calista Flockhart, proved everyone wrong and stuck by each other's side for what seems like eons.
Not only are they a stunning, classy sight on the red carpet, they also manage to keep their private life under the radar. Another big reason why they're a big inspiration to many American couples is that they're filthy rich, and they acquired most of their riches while being together.
Brad Pitt And Angelina Jolie
The public was really critical of this couple when they first got together, and no one truly liked the fact that this pairing happened at all. However, a lot of years have passed since then, and Hollywood A-listers Brad Pitt and Angelina Jolie are still very much in love and are living a happy, family life.
Two of the most gorgeous people on the planet share six kids together (three of whom were adopted, while the other three are their biological children), and they have been through thick and thin, but managed to beat every single scandalous news title.
Will Smith And Jada Pinkett Smith
Being together for two decades doesn't just happen overnight. It takes a lot of determination, willingness to work on problems, a true partnership, and love to make a relationship like that even possible.
Acting A-listers Will Smith and Jada Pinkett Smith managed to achieve just that, while also welcoming three kids into the world and making a lot of money (and we do mean a lot). And even after all those years, they can still be seen having fun, laughing, and looking hotter than ever.
Beyonce And Jay Z
There has been a lot of controversy revolving around this couple ever since they first got together. Yet, this crazy in love couple is still together, and it seems as though every single of those obstacles and rumors only made their relationship stronger.
The world's greatest female performer Beyonce Knowles Carter and rapping legend Jay Z have been together since 2001. They got married in 2008, and welcomed their daughter Blue Ivy into the world in 2013.
During that time they made a billion dollar empire, and became known as the world's most famous couple. Not only are they still crazy about each other, but they manage to turn every rumor and truth about them into money via their talent for music, and of course – love.
Barack And Michelle Obama
It takes a lot of work becoming an American President, especially the first African-American President to sit in the oval office. But it also takes a great woman to help a man get that far.
Barack and Michelle Obama are the most loved and most down-to-Earth American presidential couple ever, and America just can't get enough of them. They proved that there is real love in politics, but it doesn't come without a lot of dedication, love, and ambition.
The Obamas have two daughters (and a dog), and they will surely stick together for years to come.