Online dating has America dressed up in an outfit made of viral hope, and the thing everyone's hoping for is – love. Love makes the world go 'round, at least that's what we're told. However, less and less people are actually able to find real, stable, grown-up love in their everyday surroundings.
Americans are not known as a nation that gives up easily, and that's why they turned to online dating in order to find what they've been looking for all along.
Online dating offers numerous advantages in modern day's game of romance, and as people struggle to fit the search for love into their busy schedules, they find that dating online is an incredibly useful opportunity they would be crazy not to take.
Americans have been aware of these advantages for almost a decade, but it took some time for them to truly incorporate dating online as a part of their romance routine. Now, when online dating services like dating sites and dating apps are in full swing, it's hard to say which part of America is more addicted to this online search for love.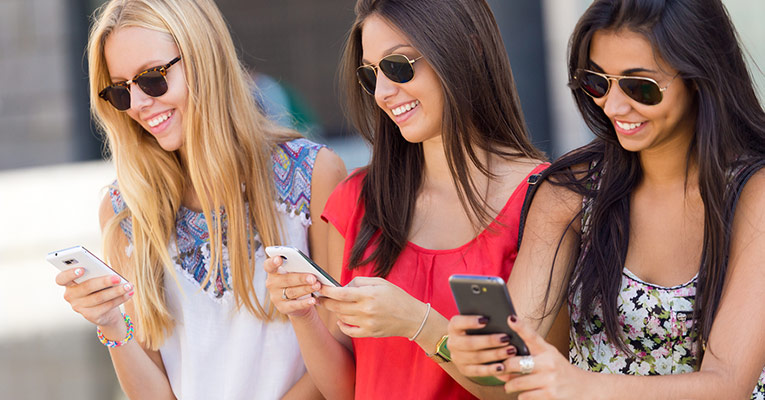 As usual, the biggest "competition" falls between the East Coast and the West Coast. These two coasts have been battling it out in the game of popularity, lifestyle, and even music, and now it's time for them to settle this new type of score. So, who loves online dating more – the East or the West Coast?
According to the people of America themselves, the East Coast has been more involved into the online dating game than the West Coast.
The East Coast Is More Open-Minded?
Although it may sound strange, but the West Coast is not too open about online dating, at least not as much as the East Coast. But why is that?
Many people have been arguing that online dating (even when it's successful) is still considered to be a taboo for some reason, particularly in Los Angeles. For instance, if a couple met via an online dating service of any kind and that relationship ultimately led to marriage, they would make up some 'normal' story about how they met.
For some reason, the West Coast area is not to keen on being vocal about their love for online dating even if it helped them find their one true love.
According to recent studies and researches, the reason behind this issue lies in the fact that the people on the West Coast claim that they usually bump into the "unattractive, creepy, loser types of people" on online dating sites and apps. Therefore, if they admit that they've met their partner via online services, that would ultimately mean their chosen one (along with themselves) are "creepy, unattractive, and lonely."
On the other side of America, however, online dating sites and apps are packed with "attractive, successful, socially well-adjusted" people (due to their busy lifestyles). And the couples on the East Coast have no problem stating they first met online.
The Difference Between The West And East Coast Lifestyles
Another reason why the East has the upper hand in this issue is due to the differences in lifestyles that the Easterners and the Westerners lead, primarily in the two biggest representatives – NYC and LA.
Generally speaking, LA is more about the superficial. It's all about what kind of car you drive, your bank account, what you look like, and who you know. On the other hand (and side of the continent), the people of NYC can't have a car, they work 24/7 (so they tend to fall behind on their grooming routines and their bank account is only decent), and no one cares that much about special acquaintances.
Also, intelligence seems to be more valued on the East than on the West. Yes, it's all about sapiosexuality!