The world of online dating is, in most cases, everything you usually here about it: a friendly, judgment-free place where single people from all over the world have a chance at meeting their soul mate.
And even though this is true overall, it doesn't mean that finding the love of your life via an online dating site requires no work from your part.
There are many things one must do in order to increase his/her chances at coming across someone who's truly worth it. This especially applies to seniors, who generally have a harder time using today's technology and utilizing online dating to its full potential.
That's why today we wanted to look into the issue of initiating contact, so if you're a senior online dater, you better strap in and keep reading.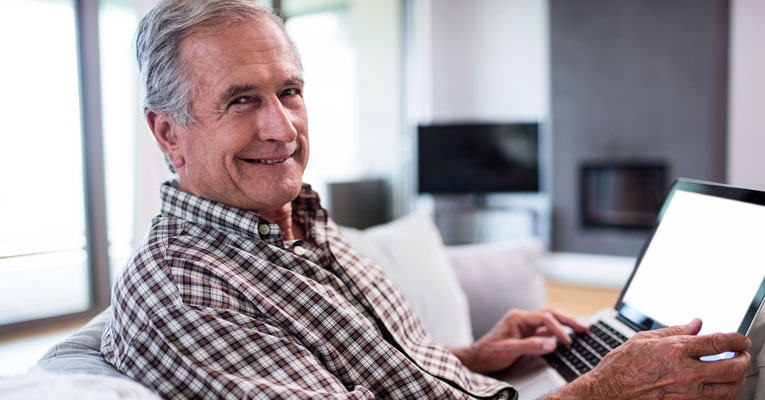 Pick Your Targets
One of the many advantages online dating has over its traditional counterpart is variety of choices. While you will only meet a certain type of people depending on the place you go to, there are virtually no limitations when it comes to dating services.
Online dating allows you to connect with individuals of different:
Height
Age
Gender
Ethnicity
Nationality
Interests
Professions
And more
Although this is a good thing for the most part, it's also known to make some people feel overwhelmed and confused at times.
But don't worry, as there's a way to avoid this!
All you have to do is establish what you're looking for in a potential partner and what kind of relationship you feel comfortable in. Once you do this, your choices will narrow down and that dreaded first contact will be that much easier.
When Mystery Meets Humor
Now that you have your targets in your crosshairs, it's time to actually step up and send that first message.
In most cases, people who initiate contact go for the old and boring "Hi! How you doing?" followed by "I saw your profile picture and I like how you looked in it," or some variation of this.
We can't deny that this actually works about half the time, but if you want a surefire way to pique someone's interest, you should try a tad different approach.
From what we've gathered so far, the best way to tickle the imagination of the person you're contacting is to write a message that will have:
Instead of going for the stereotypical message, try joking about your common interest and don't be afraid to crack one at your own expense. If you want to intrigue them, share a detail about your personality, but leave something to the imagination.
Effort + Confidence = Success
No matter which of the abovementioned approaches you choose, you must always remember that believing in yourself is the key to victory!
Even if you join the best dating site in the world, your initial messages will get no responses if you lack confidence.
With that in mind, make sure you keep your chin up and you'll find a senior partner in no time!