Over the past 10 years or so, online dating has truly become one of the most popular things to do on the Internet. Literally everyone has at some point been active on an online dating site. People who are too shy and awkward for real-life dating are thriving on it, while seniors and divorced people also can't resist the temptation and convenience of online dating.
This type of dating is definitely a global phenomenon, something that is used by millions of people from all over the world, but on the other hand, statistics show that some cities and regions are simply more prosperous when it comes to matchmaking via the Internet.
When it comes to the United States, online dating is rather popular in almost all of the states, but one metropolis stands out from the crowd – Chicago, Illinois. Stay with us to learn why citizens of this beautiful city love online dating almost as much as their famous thick-crust pizza.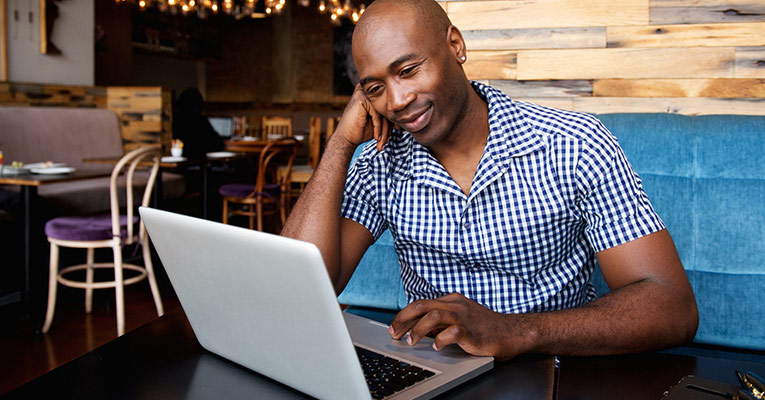 Diversity
With over 2.7 million residents, Chicago is the third most populous city in the United States, but that high number isn't its finest quality. Chicago's main attraction, when it comes to people, is its multicultural demographics.
We all know that diversity is one of the most important things in the world of online dating, so it's no wonder this gorgeous city has a lot to offer anyone who is entering the online dating game.
If you want to meet and possibly date different people from all over the world and you can't afford to travel all the time, Chicago is a perfect place for you. The biggest city in the state of Illinois is inhabited by people from 15 different nations from all around the world.
According to the survey that took place back in 2012, most populous nations are: Irish (137,799), Polish (134,032), German (120,328), Italian (77,967), American (37,118), and English (36,145). There are, of course, a lot of other nations including Russian, Greek, Swedish people, etc.
So, if you always wanted to meet or date someone from these cultures, but you can't afford to visit Europe, online dating in Chicago might just be the thing you need.
Couples Who Met Online Seem To Have Stronger Marriages
You may not believe this at first, but statistics don't lie. You simply can't deny the influence social media and online dating sites have on people nowadays, so it's really not that strange that more and more people these days are finding their soul-mates via online dating sites.
Studies have shown that, over the last 10 years, more than one-third of U.S. marriages begun with some form of online dating and in this era where divorces occur on a daily basis, these marriages seem to be rather strong and long-lasting.
These numbers are quite impressive and they only tell you that thorough search and relaxed communication on these amazing online dating sites can lead to a well-balanced and exciting relationship with a strong foundation.
All the ingredients you need if you want your relationship to last, right?
The world is changing and online dating is becoming one of the most important parts of it when it comes to love life. So, if you want to keep up with the changes, give it a try, who knows, maybe your soul-mate is out there, waiting for your message as we speak.