Online dating has become a usual part of our everyday life. Millions of people from all around the world are using dating sites in order to find their perfect match.
After popular social media websites like Facebook, Twitter, and Tumblr, dating sites are definitely the second most visited platforms on the Internet.
This type of dating has become the most popular around the globe, especially in highly populated countries like the USA.
Considering the time people spend dating online, the question has to be asked – can you really be addicted to online dating?
If you have a problem with an online dating addiction or if you know someone who's constantly on a dating site, stick around and check out the signs that might indicate that you've actually become addicted to online dating.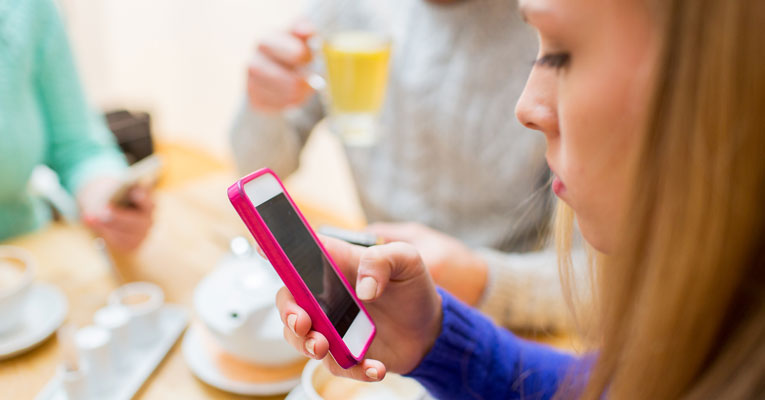 You Have The Compulsive Need To Check Your Inbox
This is one of the most common indications that you're addicted to online dating. Constantly checking to see if someone wrote you or sent you a flirt or a wink is a sure sign that online dating has become number one priority in your life.
It's normal to check inbox every few minutes when you're expecting a message from a person you really like, but if you don't have a connection with someone special and you're still just browsing for possible matches, this type of behavior is a cause for worry.
Online dating can be rather compelling and exciting, but it's important to resist that urge to check your profile every few minutes, because if you become addicted, you'll find it very hard to concentrate on other important things in your life.
You Spend Countless Hours On A Dating Site
When you start to date online, you're usually satisfied with one or two possible matches and you are focused on them most of the time.
However, as you continue to spend more and more time on a dating site, two people won't be enough. You will always ask yourself "Is there someone better out there for me? Should I keep digging?"
That tempting possibility of finding someone even better than the last match will force you to stay on a dating website and keep searching for hours, even days.
Soon enough, you won't be browsing for dates just at home before you go to sleep, you'll start doing it during the day and even at work. So, be careful, don't let all of those possibilities drag you into an infinite loop of searching.
You're Checking Online Dating Sites Even While You're On A Date
You would be surprised how many online dating addicts do this. If you have the need to check your inbox for possible messages while you're on an actual date, well then you have a serious problem.
That means that you lost your ability to enjoy a real-life conversation with the person that might actually be a perfect match for you.
If this ever happens, you need to put your online dating profiles on hold and focus on one particular person. Connecting with that special person will help you to get rid of an online dating addiction.