Online dating has become extremely popular in every part of the world. The case is no different with the United States of America. Millions of people are involved with online dating, but thousands of them simply don't have time to sit in front of their PC whole day and date.
So, they need a quicker and simpler option.
That's where mobile dating apps come in handy. There are many different mobile dating apps out there, so we decided to narrow it down for you and tell you about 3 dating apps that are among most used in the USA.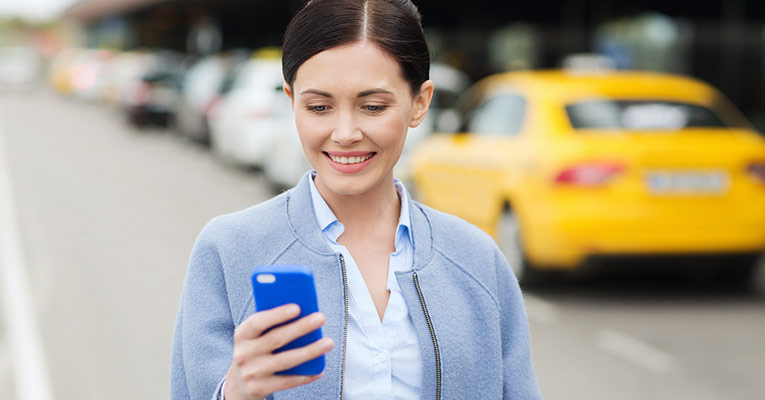 Bumble
This dating app is very similar to the famous Tinder, but it also has its own signature features that you may like. For example, when two people become a match, a male user has to wait for a girl to make the first step.
That feature provides a sense of safety for the women, but it also gives them the upper hand, which can be very exciting. Girls have to make a move within 24 hours or else the connection will vanish.
The good thing is that both guys and girls can extend the connection for 24 more hours if they need more time to make up their mind. In order to be able to use Bumble, you must have a Facebook account. This isn't something new when it comes to mobile dating apps, it's just a form of precaution against scams and fake profiles.
Bumble is a rare dating apps that strictly forbids any kind of pornographic content which forces users to be respectful towards one another.
So, if you're a woman who is not afraid to make the first move, this app is perfect for you.
Tinder
First of all, you need to have a Facebook account in order to be able to use Tinder. When you create a profile on this dating app, you'll notice that its software is extremely simple and easy to use. This app allows you to express yourself within 500-word description. You can also upload up to 6 photos of yourself on your profile, so choose wisely.
Since you can upload only 6 photos, the good thing is that you can also link your Tinder account with other social media like Instagram for example.
Tinder is definitely the simplest dating app you'll find. When a possible match appears on your screen, you just swipe right if you like the person, or swipe left if you're not impressed.
When you and your match both swipe right for one another, you'll notice an option to send a message to your match. This fast-paced app is perfect for people who don't have a lot of time to spend on long chats.
OK Cupid
Unlike Tinder and other similar apps out there, Ok Cupid doesn't require you to have a Facebook account in order to use it. Also, you're not limited to short profile description, so this app is a good choice for those people who love to express themselves in details.
It has a slightly confusing interface, but nothing too complicated. You can use options like Matches or Quickmatch in order to find yourself a perfect companion.
Messaging and liking features are basically the same as the one you may find on Tinder. What separates this mobile dating app from all others is that it allows its users to write freely about themselves without word limitation. So, if you're into a little bit slower dating apps, Ok Cupid might just be the perfect choice for you.