Online dating can certainly be terrifying if you've never tried it before and are unfamiliar with its etiquette.
On the other hand, if you know how to navigate the waters of the online dating world it can be a breeze, and most of all – a fun and exciting experience.
Keeping in mind that there are millions of users of online dating sites, but not all of them know exactly how to approach the topic of dating, we'd like to present the most common mistakes single girls in the U.S. make in their search for love online.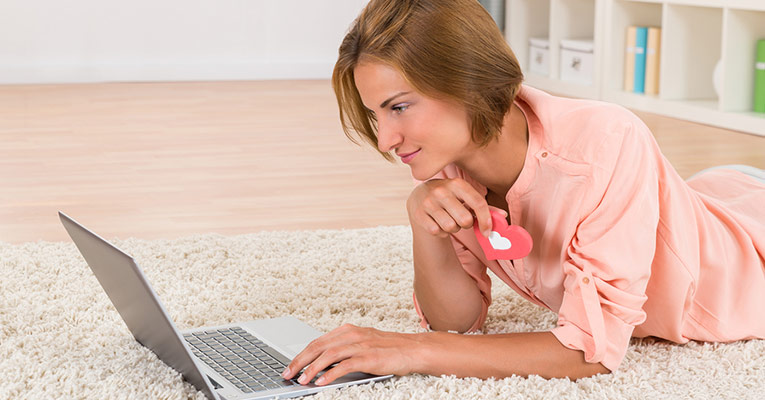 Mistake 1: Treating Your Profile Like Your Résumé
Although your profile should reveal quite a bit about you, knowing when to leave out certain information is key.
Your education and ethnic background is the type of information most people want to see on an online dating profile.
However, information about your past employment or awards you won in high school is something to be omitted. If your profile is packed with unnecessary information nobody will bother reading it. Describe your own qualities and the qualities you'd like to see in your potential partner while keeping your expectations in check and not seeming too arrogant or perfect.
Mistake 2: Seeming Uninterested
People who have accounts on online dating sites have joined the internet dating community to find romantic partners. Not everyone is looking for the same thing obviously, but everyone is looking for something. If you keep rejecting your suitors and seem uninterested to talk to new people, make friends or even go on dates in the real world, pretty soon you'll stop getting any action on your online dating profile.
Needless to say, a 4 sometimes has the guts to approach a 10 but that doesn't mean you should be mean to the 4 and not give them a chance to show their true colors. At least every once in a while. Respond to messages in a timely manner and be polite if you're not interested in meeting someone. You don't want to get a bad reputation and lose out in the end.
Mistake 3: Posting Bad Pictures
A good quality profile has just enough information about the user to intrigue other members coupled with awesome photographs. Awesome photographs are those that include a clean head shot, a full body picture and a picture where you're dressed up. Photos that are not awesome are those with too many people, taken in the bathroom, and those taken with your phone or webcam.
Single gals in the U.S. who use their online dating profiles right know that every profile is judged by its photos.
Other members will take a quick look, so your smile, facial expressions and body language better leave a good impression. Otherwise the users will just move on to the next.
Quality pictures attract attention and are your ticket into the online dating world so learn how to use them to your advantage.