Online dating is a rather fun and exciting way of meeting new people, but like it is with other types of dating, safety should be priority number one.
Much like going on blind dates in person, online dating can also be unpredictable and possibly dangerous. You don't know who's on the other side, behind that profile picture and that elaborate profile description. Most of the time, people are indeed who they say they are, but you can never be too careful.
Scammers, perverts, and sociopaths often target women, assuming that they're easier prey, so ladies, we have decided to share some essential safety tips you should definitely consider when using a dating site.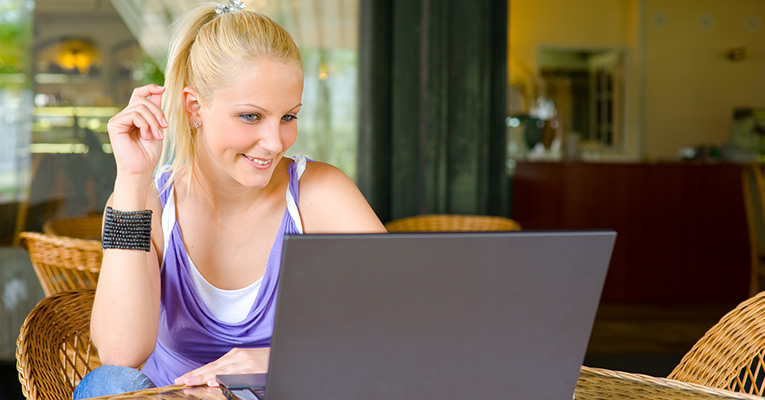 Don't Share Your Personal Information Too Soon
Even though online dating is not as dangerous as some people say it is, dating sites tend to be the favorite place for all sorts of scammers. So, when you meet someone new on a dating site, take your time and don't rush into anything.
Keep your personal info like your home number, cell phone number, address, and your last name a secret at least until you're sure that your match is a decent and honest person.
Experts say that you should only give your first name during an online chat and that you should give away the rest of your personal info after you've met your match in person. So, make sure to establish some trust before you give away personal info, otherwise you are pretty vulnerable and an easy target.
Wait At Least A Week Or Two Before You Meet In Person
When you meet someone on a dating site who shares the same interests with you, it may seem that you're hitting it off right away but be careful and be patient.
When you click with someone that fast it may be extremely tempting to simply arrange a meeting right away. The experts warn not to do that as it can easily turn out to be some kind of scam.
Relationships develop much faster online than in real life, so you should definitely wait a week or two in order to see if that person is really interested in dating you. If they really like you, being patient won't be a problem for them.
This strategy is good because if you wait 14 days, for example, scammers and other malicious people will simply give up and move onto their next possible victim. They usually don't like to wait too long, so being patient is maybe the best precaution you can take on a dating site.
Always Meet Somewhere In Public
When you finally agree to meet your match, make sure to pick some public place that's packed with other people. Feel free to tell a member of your family and one of your closest friends that you're going on a date with a man you met online.
Ladies, don't be ashamed to have one of your friends call to check up on you during your date. That way the man that you're with will know that other people know where you are, whom you are with, and that you are not vulnerable.
If the guy is honestly into you, he'll understand your need to feel safe, so he won't mind the fact that your friends are checking up on you.
Finally, when the date ends, don't let him follow you home, at least not until you trust him completely.